About
MeekMusic
Jense Meek is a songwriter, composer & performer. He plays several instruments. Most important are the piano and the accordion.
Baragan
Jense has been travelling for years with his accordion, playing on many streets, bars & living rooms in is lots of different countries. On a Sicilian wine farm he started writing new songs, and this project is called Baragan. The album 'I wish my heart was a simple place' will be available on the website www.baragan.nl, or on the facebook page.
Accordion covers
For more than a year Jense has been recording covers of modern and older popsongs. Alone or with other musicians, on the piano or on the accordion. More can be seen in this playlist on youtube:
Older projects
Jense was a musician with the group Poolvogel (musical, humoristic and absurd theatre) and in the band of Rina Mushonga.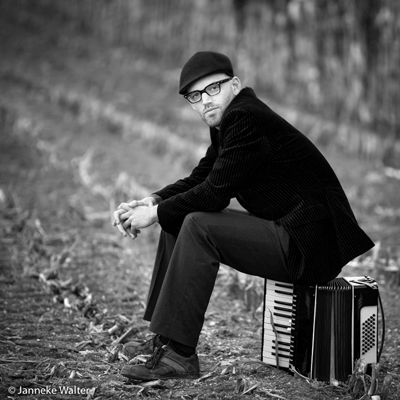 Foto: www.jannekewalter.nl